see if we're similar.
current favorites. my last.fm for a more detailed list.
one who doesn't care, is one who shouldn't be..
now i know that you...love me
thank god you love at all.
when i look at you,
oh, i don't know what's real..
i flirt with suicide, sometimes
kill the pain.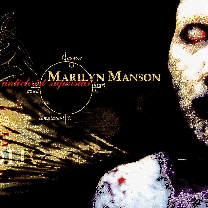 you never ever believed in me,
i am your tourniquet.
all the pieces don't fit, but i didn't really give a shit.
i never wanted to be like you.
i feel so alone and i..
i wish i could die.
send me home!